Five days of happy
January 30, 2012
It all seemed like a dream and happened so fast,
my best friend turned into my boyfriend.
She hated me.. but I didn't care I was ready to smile, ready to be happy myself.
so tired of doing everything for everyone else no matter how I felt about it.
i said yes... it took a little convincing but I did... and just like that I was with my best friend..
no matter what happened I smiled and laughed because I was happy, it seemed so right..five days no tears no sadness just smiles, I loved it.
but then you were gone... you said it was over.. and the tears came back to my eyes and the smile hid itself again.. you admitted you were wrong... you didn't want to be with me.. she was what you wanted after all
now I just wonder what changed your mind so quick? am I really that bad? I knew they were better than me but I wish you had waited.. given me a chance to change..
and now I sit and wish i had never said yes and dread Monday.. dread being along again.. and wonder what I could have done differently,wish I hadn't been so scared, wish I would have held your hand.. been more than a friend..
but I wasn't, and i blame myself.. but maybe I only needed five days of happy, maybe it happened to remind me happy does exist.
and I'm happy because I still have you.. I can't take your hand, I can't kiss your lips, but your still my friend and that's what matters.
I hope your happy, I hope you smile and laugh, and I hope the next girl is amazing, I hope she's everything you wanted and more..
five days, maybe that's all I needed,maybe that's all you and me were meant to be..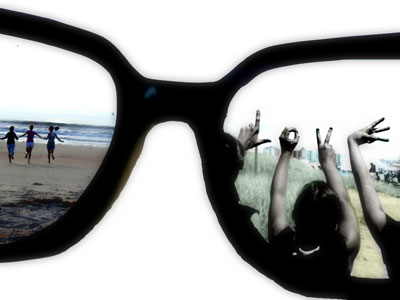 © Christina G., Bedford, NH