"Wonder"
January 30, 2012
The girl with the broken heart
The girl that no one knew
The girl with her head held high
But is dying inside
The girl with no one to turn to
The girl with so many thoughts in her head She can barely find herself

All she wants to know
Is why her?
What had she done to the world?
If only she knew
Wondering can't get you far
But that's all she has
Wondering
Waiting
Going through life.

If only she had someone to count on
If someone knew what to do
Someone to tell her its going to be okay And that nothing will ever happen

She walks by you everyday
But do you know?
Her pain and sorrow.
Can you tell how confused she is?
Her mind spinning
What can she do,
She has no one to turn to

She can't help but hope for better times If only she had someone to count on Someone who understands Someone who can listen And know what to say Someone who cared about her

That's all she ever wanted
Will she get it?
Who knows?
All she has is to wonder
Now
That girl that you never knew,
She's standing right in front of you
She has brown eyes
And brown hair
Can you find her?
All you have to do is wonder.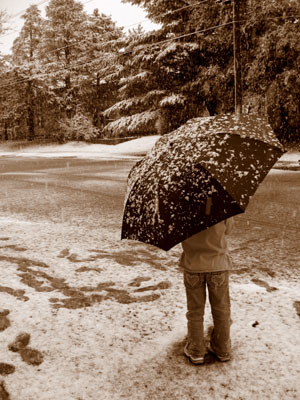 © Hui Y., Potsdam, NY