Mom?.......Dad?.......
January 31, 2012
You leaned into hug me, for what seemed like abuse.
You tried to kiss me, but I turned my head and refused.
Clearly stating that you are an embarrassment to me.
By this point I'd just rather flee.
I'm not seven, nor am I sick.

But I feel your condescending gestures our just a trick.

You have blind-sided me before, what a shame.

Not this time, for you are to blame.

Prepared for this war of child against mother.

Hmmm? You're supposed to be my lover.

Here, here, it begins, the war has begun.

Wait: you're going to withstand.

You have a force truly evil, it's suffocating my pain.

Well mom, truly you're not the one I need to blame.

I shall blame dad for my heart, and why it's in remorse, with pain.


He should know, thou not one to tame.

Oh father, oh father,

Who now shall I bother?

With truth, horror, lies, torture.

Now I shall rest in depth,

For what seems to be the brink of death.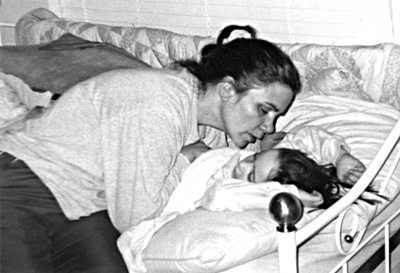 © Jessica T., Highland Village, TX