Undiscovered Love
February 2, 2012
The sounds of the halls envelope her, and she is overwhelmed with emotion
Her thoughts are racing through her mind and she has no idea what to think of them
She questions herself if she is doing what is right for her, is he worth the pain?
So hopelessly in love with a boy who has no clue, she looks for him in every corridor
If only he knew, how much she thinks of him, if only he loved her back
She turns green with envy when she spots him with other girls,
Longs for him to look at her the way he looks at them.
How does he not see what is right in front of him?
She hates thinking, her head and her heart constantly battle for control of her.
She doesn't know how to not love him, but her hope is fading.
Suddenly she spots him and he smiles at her; all her worries disappear .
But as she walks away in her love-daze, her head takes back control and the cycle slowly begins again,
For love is never easy, and we never seem to fall in love with the right person.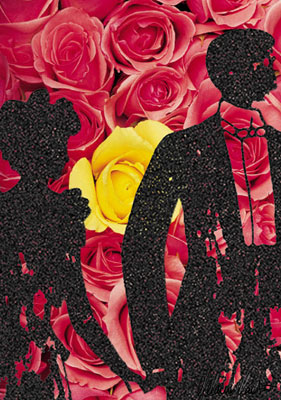 © Melanie M., Hendersonville, TN