The Story of the Swimsuit
February 2, 2012
This swimsuit is a reminder of self consensus,pain,and sorrow.
The struggles i went threw for so long.
Over exposed and left to be vulnerable.
Old memories flash, but that was the old me.
To worried about her body to be worried about anything else.
To hungry to stand up, but someone who thinks the outcome is worth it.
10 pounds lost and still not happy, not healthy,but lest to still worry.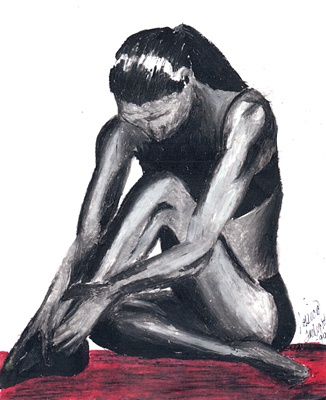 © Jessie Y., Ahwahnee, CA