a different darkness
February 2, 2012
late at night and it's all your fault
i'm crying but there's no one here to hold me
but myself, cold and broken as i am
i know i'm not the same as her, but
is everything you told us really true?
think twice before you kiss me, because
every secret you give her comes back
to cloak my shoulders in black loneliness.
something to take the sting out of one word
nobody can, but i still try, as a second slips
down my face with each bitter tear.
i wish i could fall asleep, forgetting
as i do each morning, how I never dream
waiting for your words to touch me even
in my sleep, the few moments of what should be
peace, but instead brings deep awareness
i wanted you so much, and you're not here
the simplicity cannot take away the
rough-edged truth of impossibility, so all I do
is hug my arms around my hollow chest and
breathe and cry and not sleep until far past
morning, when you said that you'd be there.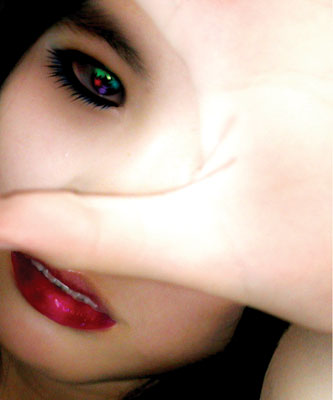 © Victoria W., Arcadia, CA