Hands
January 30, 2012
These hands are soft,
These hands are silky,
His hands are dry, rough, calloused.
These hands are made to comfort,
His hands are made to work.
These fingers are long,
These fingers are bony,
His fingers are also long, bony, skinny.
These fingers are made for creativity,
His hands are made to grip a ball.
These hands have hurt,
These hands have cut,
His hands have loved, comforted, praised.
These hands once abused the body they're attatched to,
His hands were never used to hurt anyone.
These soft, silky, hands whose long, bony fingers, cold to the touch, which were used to hurt, cut and abuse have dark, invisible scars.
These hands ache and long to finally be held by his rough, warm, strong hands.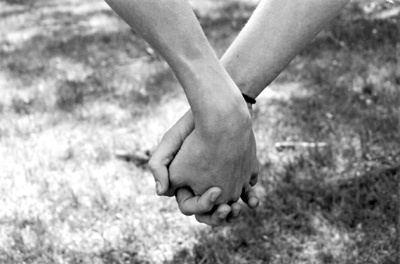 © Alexa T., Pompton Plains, NJ