Sidewalk
January 29, 2012
Cracked and broken
I was once new
freshly paved
now trampled, too many people have crushed my face.
I am an outcast in my own home.

Dry,
like sand paper
I am slowly worn down.
No one tends to my holes,
and as the years pass
I crumble
no longer able to bare the misery.
I feel abandoned
and rejected.

Grass sprouts from my cracks
and silence is what I fear.
I beg for the noise of a single voice,
for it has been to long
since I've listened to the sound of cars passing by,
or breathed the smell of gasoline.
longing for the day to come where life returns,
I only feel the breath of the wind brush my surface
as pieces of me swirl away
and turn to dust.
I shiver in the cold of night
as my surface freezes over.

Litter graces my sides,
dirty cups and trash decorate my face.
Kids no longer carve me with their colors
tattoo me with their chalk on my skin.
I crave the laughter and smiles I used to witness.
My home is desolate
not a single child comes to play,
and I am lonely.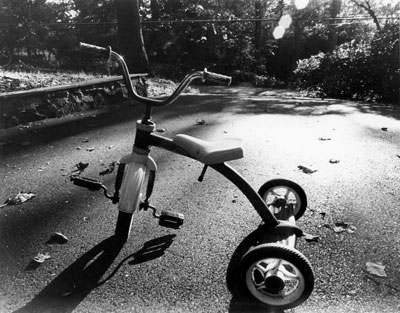 © Emma C., McLean, VA