I Fell
January 24, 2012
I fell for your smile.
I fell for your laugh.
I fell for your eyes.
I fell for who your were.
I look around and everything has changed, you've changed.
I don't know where to even begin, but I'll give it a try.

I fell for the guy who use to make me laugh,
Whose hugs made me feel safe,
Whose soft gentle kiss made me tingle all over,
Whose eyes were as calm as the sea,
Whose voice stern but gentle and kind was music to my ears,
Whose touch was so welcoming,
Whose words were so gentle and sometimes overwhelming,
Whose warm embrace was all I thought about,
Whose face was all i dreamt,
Whose arms i longed to be wrapped in,
Whose eyes i got lost in,
Who my heart belonged to,
Who my soul will never forget,
Who my memory of will never fade.

I fell for who you were, not for who you are now.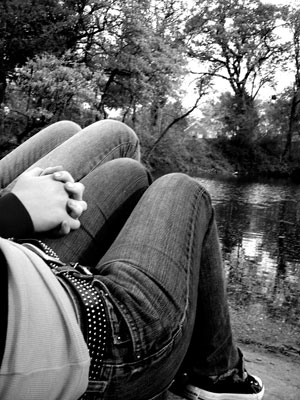 © Lauren R., Edmond, OK