Bass Bones (schizophrenia)
January 26, 2012
Come,
sit cross-legged by me on the floor,
let's watch the show.

I can feel the bass dancing in my hollow chest,
in the wood under my palms,
in your knee touching mine.

It pulls at the ends of my hair
and buckles inside my very bones,
which quake like flower's stems and
bend to fit along your side,
my head rests in your lap and
we are music too;
the line that separates shapes and sounds has dissolved
into the drums,
into the strings on the guitar,
into my skin and your skin and the wood of the floor.

But no,
no, I tell myself.

My head rests against the wall,
it is not your knee.

My skin is just my skin,
the floor is just the floor,
and your skin is far away and I should stop
pretending,
even though my pretends can be so very
convincing
if I don't tell them to stay out.

Things I Know Include:
the bass still shakes the floor,
the pianist is looking this way,
I am not wearing shoes.

I know my name is still my name,
and that I never loved you, really.
I can dance by myself.

I know you do not think of me,
but missing you is hypocritical.
I know your hands were calloused,
but piano hands all the same.

I know there is another word for 'pretending.'

I know you are not here.
I will not let myself forget again.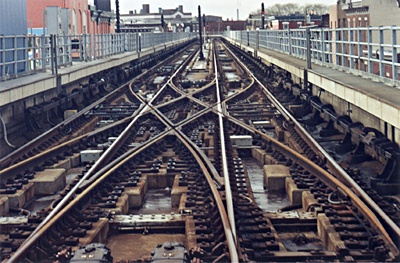 © Anton J., Philadelphia, PA