Getaway Car
January 26, 2012
Will I forever be reminded of a moment's mistake?
Will I forever be defined by something I cannot shake?
I hop in my getaway car and make a speedy escape
To wherever is far enough away from this present place.
Even though I know it is only momentary bliss,
And upon returning to reality the problems persist,
The fleeting pleasure of being able to dismiss it
Is something I desire to where I can't resist it.
They say time heals all wounds, unless they do get reopened
Many layers of scar tissue leave me feeling broken
And re-paying the price in spite of never feeling right
Makes me want to shout out that all this is entirely too trite.
I've heard it all before; and the feeling is such a bore—
I've become so jaded feigning happiness is now a chore.
How I wish that I could somehow rise above and transcend,
To rewrite my past and kick the things on which I now depend.
The transitory escapes I know are just temporary,
But after all isn't life, in the grand scheme, momentary?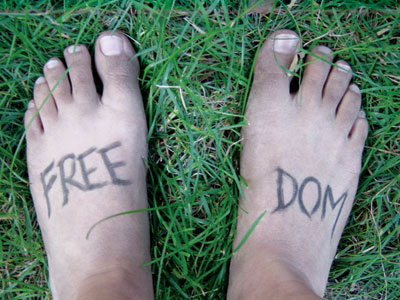 © Anna B., Northville, MI