I am Torn
January 18, 2012
I am torn.
Between what is easy,
and what is good.
Between inner peace,
and doing what I should.

For the sin of the flesh,
and the sin of the heart,
ravage me restless,
till I need to depart

I am torn.
Longing only to see death's sweet smile,
but fate won't let me glimpse.
Longing only to see my time end,
but through destiny, my desire
slips.

And I can't stop the flow of salvation;
it takes its toll on me.
I can't stop the loveliness,
as I fall to bitter ecstasy.

I am torn.
Given too much of myself;
now on my soul others tread.
Given my whole to everything;
now I appear, and feel,
dead.

And this feeling, it toys with me,
till my senses have gone numb.
It takes a red, solemn rain,
for my pain to succumb.

I am nothing more, than simply torn.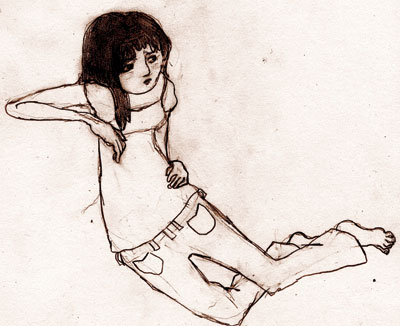 © Samantha W., Albany, NY