Dreams
January 23, 2012
For the first time
In a long time
I dreamed of you
I saw us like we used to be
Flirting, laughing, and caring for one another
Then tears streamed down my face down my face
I know you're going to hurt me
Again and again
You have haven't changed
You stand there and watch me cry
Then you hold me for the first time
Tell me everything I want to hear
I never want it to end
But just like all dreams
I have to wake up
Why do dreams have to be so life-like?
Why must my mind play such cruel jokes on me?
What does it mean?
Why now?
Why won't my feelings for you go away?
They say dreams are the heart's desire…
My dreams of us died when you broke my
Heart.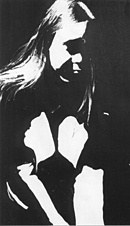 © Tabitha M., Kannapolis, NC