Friendship
January 23, 2012
Imagination is key,
Just pick up a pencil and set your mind free,
A simple word here and there,
Will let your friends know you care.

Bullies come in different shapes and sizes,
However, the ones that stick up to them win the prizes,
Don't be afraid to speak what's on your mind,
For true friends are the ones who are loving and kind.

Pain and grieve is a struggle we all face,
And we all know how it feels to receive disgrace,
No one likes it and we all need a steady plan,
To figure what is right and do the best you can.

To find your own identity is something we all must learn,
But help from a friend means kindness in return.
A thank-you here and there will do the trick,
But feelings that are not let out will stick.

Life can create drama and stress,
But make positive choices and there will never be a mess,
And remember,
When in doubt,
Let your feelings out!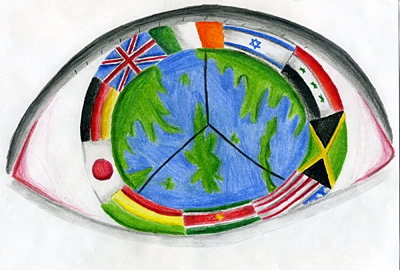 © Kelly L., Brooklyn , NY