She's Evil
January 27, 2012
She's evil
I promise you she is.
Behind all the bleach white smiles she flashes everyone.
Her perfectly straightened, bottle blonde hair.
Eye liner, no zits, perfect amound of foundation, exact shade of blush.
Perfect.
She's best friends with everyone. Dating the quarterback. Grades never lower than a B...excuse me, B plus.
She smirks cause you saw her playing beer pong the night before she was singing in the church choir.
Parents think she's a saint. Guys think she's a queen. Girls know she's evil.
She was your best friend once. You were part of her group, blessed to be in their presence.
But you looked at her wrong. She she updated her status, spread a few lunch room rumors, whispered your secrets to anyone who'd listen.
Ruined your life.
Everyone says she's perfect, but believe me.
She's evil.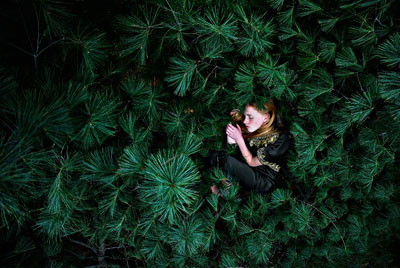 © Susannah B., Greenwich, CT