How I Hate Halloween
January 27, 2012
Awoken from my sleep,
Beware you
Creeps. How
Dare you
Enter my peaceful sleep.
For I don't come to your house dressed as a
Gnome.
Hard candy thrown at their heads,
I now return back to my bed.
Just after my mind retreats,
Kids craving candy run up my street.
Loud, obnoxious
Monsters they are.
"No more candy!" I say,
Opening my door, and shooing them away.
Pushing it shut and locking the latches. My
Quest for sleep is now intact. The
Rascals are gone! Haha,
So long!
Tonight I'll hum my peaceful melody of dreams.
Under my covers, I won't be bothered.
Vampires,
Withches,
X-rayed kids, be gone!
You all should be home catching some
Zzzz's, but isntead you're bothering me.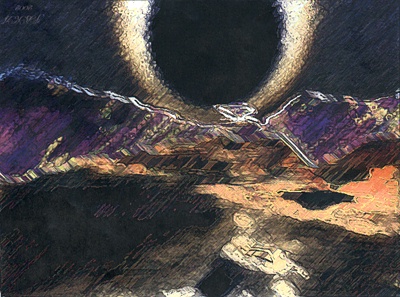 © Jason B., Colorado Springs, CO