The Year I Was Kept
January 27, 2012
I was seventeen when I heard the caged bird sing,
Oh the melodies that filled the air.
His whimsical song turned to a song of mourning,
That year I turned eighteen.
My mother would watch in disdain,
As my father would continue his adulterous affairs,
Never sheltering me, the youngest of five,
From the sham that was my parents marriage.
I had never wondered before,
If my sister was really my blood.
I had never wondered why my eldest brother had shiny black hair,
While everyone else had brown.
Or why my twin sister and I had caramel eyes,
But my mother and father had blue.
Was I really meant to hear that sweet whimsical tune from my pet?
Or was I just listening to the laughter bubbling around me in its ferocity?
Never again would I call the bird caged,
Because now I am the one sitting behind bars of green-tinted metal,
Wishing it was I singing contrasting tunes obliviously.
Wishing the truth had been kept from my eyes,
My lips,
And that the melodies of mourn had never reached my ears.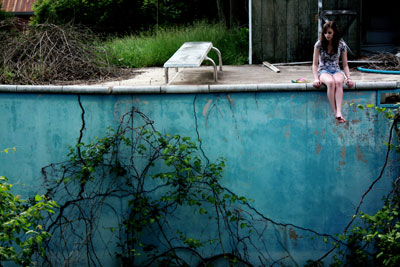 © Myra K., Somerville, NJ