Sliding on the Icy Snow
January 28, 2012
The loss of traction under your tires.
The sway of the truck as it glides over the icy snow mixture.
Turning the cold, leather, steering wheel to counter-act the sliding.
The wood fence coming closer and closer to your truck.
The image of hitting the fence and rolling the truck into the house.
Time moves slowly as you pump the breaks and continue to try to stop sliding on this icy hill.
You finally come to a stop, only inches away from the fence.
You see the tire marks swerving across route 19.
You take a couple deep breaths to even-out your heartbeat and breathing.
You put the truck in neutral and shift into 4 wheel drive.
You continue the last five minutes home with hazard lights blinking.
You finally pull into the garage.
Pushing back your tears while calming your fears.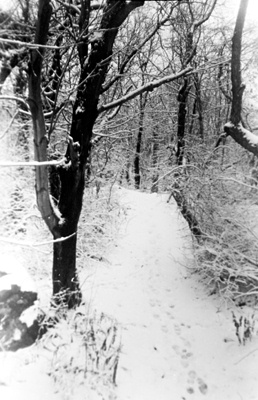 © Keley C., Marblehead, MA