Freedom Defined
January 25, 2012
Freedom Defined
There is something so very American about those buildings that break the sky.
Something American about holding a heavy axe and
hefting it into the sides of history.
Something American about those million acre forests,
so expansive, but now made so bare that
you can run your thumb along the curve of the unclothed earth.
We have defined that something to be freedom.

I was given my axe at fourteen and learned quickly to mechanize.
I held manifest destiny between my teeth like a horses bit
and piled wild into Stacks.
Satisfaction would come when
I could run my thumb along the curve of my unclothed earth.
So I hefted.

The years built and calluses clouded up.
Spine spilled and knees knotted.
Thistles cut skin to scales and ivy quietly tied ankles.
There was a desperate digression.
A fear and forced madness.
I can't I can't I can't let the axe handle slip.
Midnight lightlessness buried me blind beneath the undergrowth.
The ghosts hefted.

I lifted to a sea of stumps and sawdust.
Bone and marrow.
Wind sick with driftwood.
The horizon was cleaned. But
this quiet completion did not bite with that elusive satisfaction.
Just hummed with a hollow deadness.
A deadness as plain and wordless
as a million acres of stumps, stretching so far
I faltered my thumb back to my pocket.

I left America
with
self hate
and silent decent.
And quiet offerings of soil
padded around a neon shoot.
Here there is rain, and roots relight.
And there is a little forgiveness.

I left America
To where the Holocene is still visible.
To where the curve can be understood by lying down.
To where I farm.
To where freedom is a quiet smile
unbound of freedom defined.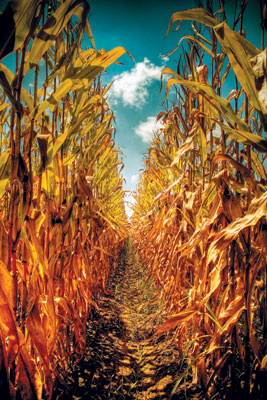 © Taylor M.