Profound Paths
January 25, 2012
I like walking.
The kind of walking with no destination.
I like walking barefoot,
Feeling the warm cement turn cool while walking under
The single weeping willow on my street.
The cold stone makes my skin tingle.
I like walking by the joggers, seeing them look down
At my bare feet, and give me a questionable look
But smile in my general direction anyway.
I like avoiding the cracks to save my mother's back,
Hopping over lines to keep her spine
Intact.
I like knowing that thousands of other people
Have taken the same steps with different feet.
I like walking because it makes me feel like I'm getting somewhere
And when people ask what I'm doing, all I'm gonna say is,
I'M GOING PLACES.
I like walking because it makes me feel like a child.
Adults don't notice the greenness of the grass in contrast to the gray sky,
Or how that one cloud looks like a turtle with a baby bonnet on its head.
But children chase the orange and black butterflies,
And smell the brightly painted flowers.
Zombieland Rule #32: Enjoy the little things.
I like walking because sometimes,
You don't need to talk to anyone.
You don't NEED to "express your feelings."
You don't NEED to "vent."
You don't NEED a "shoulder to lean on."
You don't NEED to hear someone say,
"Tell me how you feel."
You just need to not think, or exist.
And when you walk, and see that the world is such a big place,
And you think about how insignificant your life,
Your problems, your thoughts are.
When you think about how whatever you're stressing out about, or worried about
How much it doesn't matter?
Well that's perfect.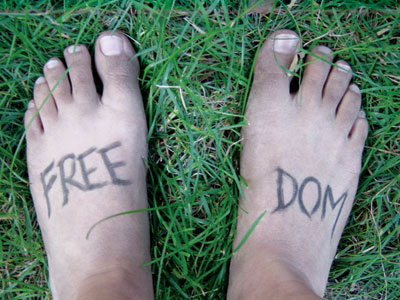 © Anna B., Northville, MI