Light Blue
January 25, 2012
First seen wrapped in a light blue blanket,
a child so loved.
She brought joy to those who loved her.
This proven by pain in everyone's eyes.

At 26, still a beautiful angel wrapped in light blue.
Too young to understand, I still loved her.
She layed in her room,
a room of terror, screams, and cries.
She looked beautiful- a porcelain doll frozen in time.
So why all the tears?

Scents of fresh flowers filled the room.
More roses, more tears.
A room illuminated by candles,
one for each loved one in mourning.

I sought to hold her loving mothers' hand.
I could not find her-
only a screaming woman in black whom I could not recognize.

Time to say goodbye.
I put my hand on hers like always.
This time without her response,
just the sensation of raw skin, much colder than before.
Leaving with nothing but the memory of her,
buried in light blue.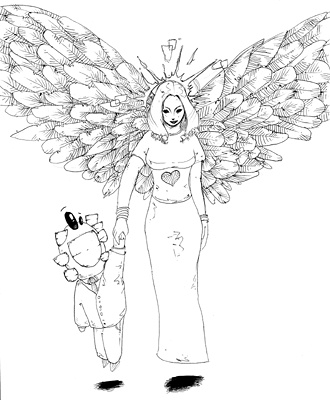 © Benjamin S., New Hyde Park, NY