MLK Dreams Today
January 25, 2012
Reality and Time

Names.
Names are remembered, embraced, the person may live forever in them.
Martin Luther King, Jr is but a name,
a name full of importance,
containing his dream.

Dreams.
Dreams are the wanted or unwanted reality,
things that don't always come true.
Dreams can be paradise or hell.
But dreams may come true.

Reality.
Reality is what we do with ourselves, our dreams.
Martin Luther King, Jr had a dream,
for whites and black to live in symphony.
This dream became a reality.

Past.
Past is a learning tool,
to teach the future its mistakes.
Martin Luther King, Jr is the past,
but his dream is not a time, forever encased in memory.

Memory.
Memory is the appreciation of the past.
Memory wraps up his dream and encases it for us to see.
It holds the pleasant and the horrid.
Oh, sweet memory.

Present.
Present is that to which we belong.
Short yet ever so important.
The fine line between past and future.
We live his dream now, together in color and race.

Future.
Future is full of dreams.
It is that which we want to be.
A perfect world full of perfect people.
My dream for the future is for no word such as "race"
Considered one people,
A perfect symphony.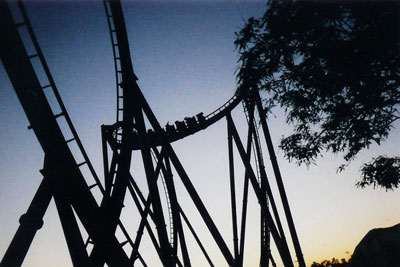 © Aaron S., Shelby, NC