Pressure
January 25, 2012
Envied by many and Raised in wealth,
a girl gifted with the sweetest smile and hair like an angel's.
She amazed others with a mind as bright as her blue eyes.
I always admired her.
Raised by successful parents and her siblings, tour guides in this life.

One day she glanced to the mirror,
looked to the ground, and slowly placed her hand to her stomach, the other down her throat.
She felt the cold bathroom floor on her bare knees as she collapsed to the ground.
She held herself together as organs pulsed upwards.
She drowned in her own tears as she held her hair back.
The night's escargot heaved into the guest room toilet.

Feeling empowered, she stood up, looked back in the mirror and smiled.
She could now see what they all saw in her.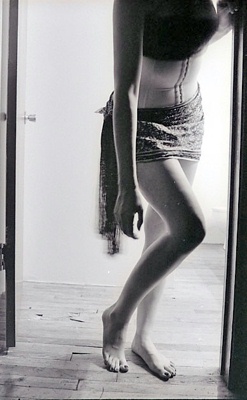 © Alexandra K., Chicago, IL