Untill That Day
January 27, 2012
She couldn't help that she was born in the city,
Every day she prays she can leave for the country.
She waits for the day she lives the slower life.
When everybody is living life only to live it.

She didn't care if her name was never in shining lights.
All she needed was a country home,
Out in the backwoods to be content.

Nobody in that city could understand
Why she wanted to leave.
They thought she was crazy.
They all wanted to become famous and big,
She just wanted the quiet life and just to live.

She wanted to find that special guy,
Who worked out in the fields from dusk till dawn.
Who'd hold her tight every night,
And never let go.

People kept telling her to grow up,
And stop living some child's fantasy.
But she was going to prove to everyone,
It isn't a fantasy; it's a way of life she craved.

People tell her every day she's fake country,
But deep down she knows they're wrong.
What did they know of country?
It's all in the heart,
And that's something they just don't have.

She'd yearn for it each and every night,
Praying to God he'd grant her this one wish.
Until that day comes,
She'll keep praying and waiting.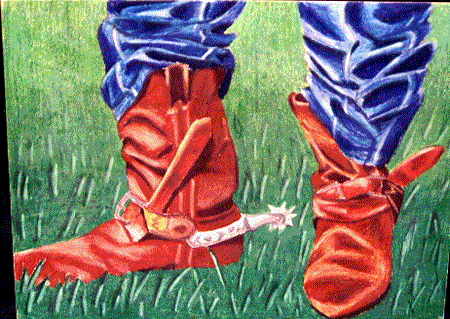 © Jennifer W., Houston, TX