A Lasting Confidante
January 8, 2012
My aunt Vivianna
Was in love with roosters
She had rooster clocks
and rooster plates
rooster portraits, rooster tablecloths
and a rooster cookie jar.
Even the salt-and-pepper shakers were rooster-shaped.
I'm sure her favorite though,
was her pet rooster.
Such a colorful cockerel,
all red
and orange
with blackish hues.
At the break of dawn you could hear him cry out,
shouting nonsense,
tail glistening from the morning dew,
waking everyone with a mischievous grin.
Me watching the shadow streaked walls,
as the morning sun warmed my then young eyelids,
coercing them open
with every shout of his voice.
He loved to complain and whine,
like a toddler
begging for attention.
He used to jump on her lap and ruffle his feathers
while she pet him and told him about her day,
he'd always listen
content
to be her keeper.
And then,
One day,
He died.
and she didn't know if she would live
but she did.
And she bought rooster collector's items,
rooster bobble heads.
As a child, she told me stories of myth and legend,
And of the legendary little rooster,
the Zeus of the chicken world.
Strong, brave, and wonderfully far from perfect.
He was the daring devious devil of chickens
fulfilling the dreams of dreamers,
at no matter what cost.
and I told her all my stories
and all my secrets.
I would sit and cry and laugh all night
if need be.
She never told a soul.
She used to say,
"Roosters are the perfect confidantes,
they can only tell the hens."
Then I grew older
A little taller
A little less wise
and
One day
I just stopped
talking
confiding
trusting
her.
I grew older
A little taller
Even less wise
and decided to stop remembering.
Pretty soon,
she just,
disappeared
forgotten,
as soon as that first rooster crowed
as quick as dusk turns to dawn.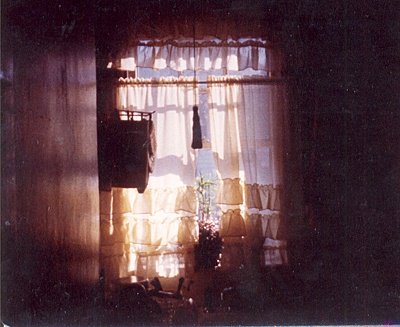 © Michael G., Glocester, RI