Slipping Under Sand
January 25, 2012
The waves collapse on the shore,
In a tranquil, familiar pattern
And the otherwise colorless sand is luminous
In turquoise water,

Many days have inadvertently drifted by
Since I've last found myself here.
And my surfboard has matured.
It's heavy wholeness,
Holding me down.
My feet are weighty,
While I stagger down the shore.
And search,
Search for the ideal place,
Search for the biggest wave.
It's absent.

My arms are heavy, with the
Surfboard I carry so tenderly, in my tired grasp.
But nonetheless I keep moving,
And reminiscing
Of this stretch of land
When it was in its heyday,
And I was at my height.
The countless nights I spent
Laying on the shore,
Focused on nothing but my dreams,
Of one day making someone proud.

Those dreams,
And any others,
Have long since departed
Any chance that they'd had, was drowned
In alcohol. And suffocated by smoke,
Their validity simply an illusion
In my mind.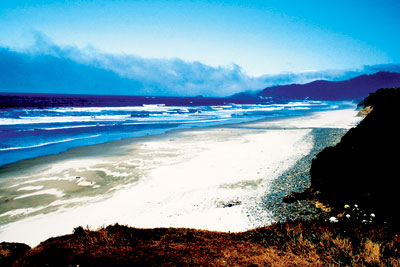 © Kristin R., Los Altos, CA