The Voices vs. Me
January 24, 2012
"Take us"
NO
"Do it"
Leave me alone
"NEVER!"
Get out of my head
"Ashanti, we love you!"
GO AWAY
"Don't you love us?
Don't you care about us?"
Stop it please.
"We used to make you smile
We would make you calm
Don't you remember?"
Yes…
"Remember how he would care for
When you were calm?"
Do you remember how he broke your
Heart?"
STOP! PLEASE STOP!
"No! HE used you!! Who helped you move
On from him? Not your friends!
It was us! We were there for you
Every step of the way!!!"
*soft cries* please stop it. Just leave me alone.
"But you need us again.
Look what happened when you stopped
He won't even look at you.
He wants your so-called best friend now.
He never cared about you.
It was all an act."
Stop please *cries* stop it. I already know this.
"He is going to make a move on her.
Oh wait, he already has.
He asked for her number and
Now there texting each other
You need us more than ever now!"
…get out if my head. I can't take it.
GET OUT. Please go away let me be alone.
"Don't fight us, Ashanti.
We will always be here for you unlike those two,
We will never leave you alone or hurt you like they did.
It's time to face the facts he will be with her
And not you.
You can always relay on us to
Make you happy."
…Why are so eager to make me happy?
"Because he used you like a tissue
And threw you away when he was done.
No one should go through that.
We only want to see you happy.
Take a few of us and you will for get
All about him. We will numb the pain away."
I don't know.
"Think about all the pain you suffered
Just to be with him. You deserve it. After
You take us you won't feeling anything."
…Fine. You win.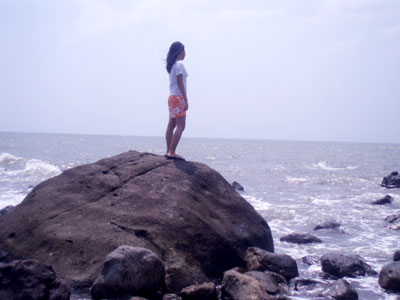 © Grace L., Bacolod City, Philippines