My Name is High School
January 17, 2012
Welcome to the jungle
The very dungeons of Hell.
I hope you enjoy your stay
I'll try to treat you well.

But we both know that's a lie.
I'm not here to be kind.
I'll pray on your vulnerability-
I hope you don't mind.

Because this is how it is
In the land of misfit toys.
High school is a dangerous place
For different girls and boys.

You'll get poked and prodded; laughed at-
Here's a punch!
Don't forget the delicacies
I like to call your lunch.

Your boyfriend? Slept with him.
Your best friend? Her as well.
But, psh! I'm High School!
I don't kiss and tell!

I'll start a mean rumor.
What's on your reputation? A scar.
And don't be surprised
If I key your new car!

You know I'm the all-star
But thanks for warming my bench.
Now get out of my way!
And pardon my French.

But hold on, breathe. Take a second to think.
You're really all the same.
You're trying to prove yourself in a place
That won't remember your name.

Whether it's the jungle, the hallway
Or the dungeons of Hell:
Remember these lessons
And remember them well.

My name is High School.
Haters know I'm loud and I'm mean.
I fight like a girl-
Behind the safety of a computer screen.

You think you have it all figured out?
Well, I'm not just a strife.
Have you met my older brother? He's worse.
His first name is Life.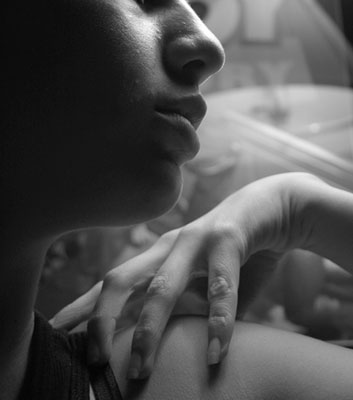 © Rebecca B., Santa Clara, CA