You...
January 19, 2012
You
I feel my body quiver
and shake in agony.
Your dark brown eyes
They only glisten,
for distant memories.
They are joyful depressants
You can't decide.
Is this worth your time?

Having the softness of a tsunami,
you don't understand what hurts
so badly that I can't
let go of you.
The eyes that make me forget pain,
suddenly forgetting me.
Gently you carve my heart in two,
slowly.

You still don't see what's wrong,
tenderly destroying everything.
Your bitter sweet words
Choke me.
You don't meant to,
though I still whisper loudly in your ear
You don't hear but want to.
The words harshly evaporate.
Your eyes become hard.
You try to fix broken thoughts,
But our successful thoughts fail.
Through pain, unwilling ignorance
an attempt to travel in place,
to replace what's been said.
But we're stuck in a whirlpool of still,
calmness.
But we shouldn't be.

Time goes by and we all grow,
apart or together,
still we know what we were
in our precious memories
forever.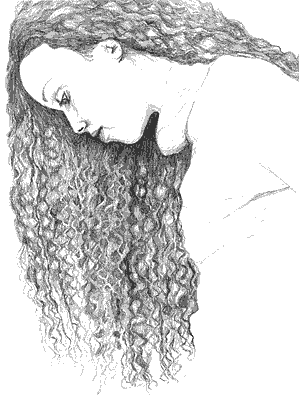 © Andrea S., Oakhurst, CA