He Paddled
January 19, 2012
His body half in the water, quivering
Hypothermia sets in.
He lay on the board; paddling frantically
Shoulders burning, narrowing his vision
on his prey.

He paddled out
Into the menacing face of the monster
To act as one
With this less then relenting force
He paddled out
Passed the doubts of others
He paddles
To do what no man has done before
He paddled out
Passed his own mental capacity
Gazing at the beast,
He paddled.
Passed the point of no return
And then some
He continued to paddle.

Stopping wasn't an option
He had to do it,
To defeat his fears,
To crush the doubts of many,
To gain control of his life,
So he paddled straight into
His passion,
His rush,
His heroine,
He paddled.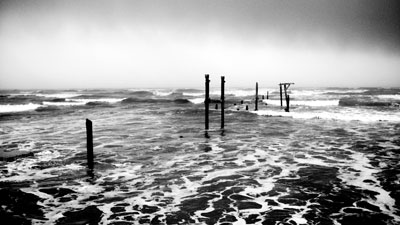 © Harrison L., Ruston, LA