Snow Angel
January 4, 2012
I stood by my window, staring out into the night.
Watching glittery snowflakes flutter by.
Wishing I could get closer to this gorgeous sight.
Snow falling from a spacious, velvet sky.

It flew over the chimneys like butterflies,
Solemn and silent as a ceremonial rite.
Then they landed on rooftops, melted, and died.
To step in that carpet, so soft and light.

I knew then that I could never go to sleep.
I pulled on warm clothes, quiet as a mouse,
Making sure there wasn't a single creak.
Then, slowly, I crept out of my still, silent house.

Once outside, I laughed and leapt and danced around,
Then I fell and made a snow angel on the white winter ground.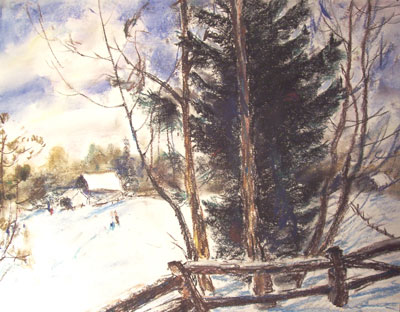 © Xiao H., Naperville, IL