One More Sunny Day
January 12, 2012
everyday she'd wake up early and the sun shined on us both.
her hands with the spidery veins would reach out and touch me.
soft.
my world was alight and i took it for granted.
i was but a pile of embers.
she was the match that set me ablaze.
she didn't expect anything in return
and anyway, what could i give?
i suppose i could've stopped the yelling, and fighting
yea that's what i could've done.
But instead i had sucked the sun right out of her.
this just had to be my fault.
now it was cold and i've always been afraid of the dark.
where was that smile? those hands?
the face i used to know?
gone. bloodless. lifeless. cold.
if only i knew then what i now know.
i'd still have at least one more sunny day
or so i've been told.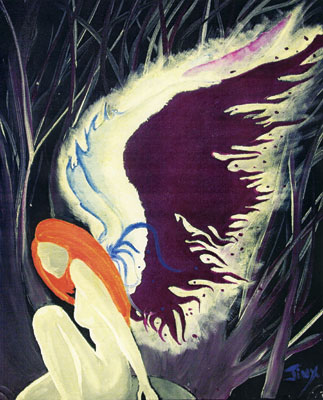 © Megan B., Youngstown, OH