The Captivating Unknown
January 3, 2012
Innocence is f l e e t i n g
Nothing more than a faint memory
of our childhood years.
When it leaves us,
we are left with an empty void to fill.
Some choose alcohol,
others drugs.
I chose perfection,
the i l l u s i o n of it that is.
The struggle of living up to
impossible expectations.
Forgive me for redundancy
as expectation implies impossibility
as nothing ever turns out
how
it
seems.
What happened to that little girl
I used to know?
Coloring wherever she p l e a s e d?
I know, she dissipated as a result of
c a p t i v i t y.
Confined inside the lines,
Left to become the kind of person she hates.
Someone please rescue me,
before it's too late.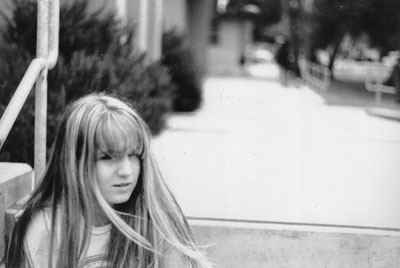 © Alyssa R., Pacific Grove, CA