Vampire x Angel
January 14, 2012
Underneath the moon,
You're face shines so purely that it's too blinding to stare.
Your existence scatters mine into bits of dust,
For my entire life is within the darkness.
Can you hear my cry?
I can't comprehend these sinister walls of isolation,
So I try to grasp your hand,
A far distance within the shadows of the night.
I gave my soul away,
To the treacherous silhouette of the devil.
Give me your pure heart!
You want me to live right?
I want to see beyond this corroding cage,
For I am a bird within it's torturous walls,
Chained by the limbs nearly ceasing to exist.
Do you wish to know how blood stained within I truly am?
I'll tell you the tale someday,
But for now,
Your innocence has made contact with my claws.
No longer will the light burn my eyes.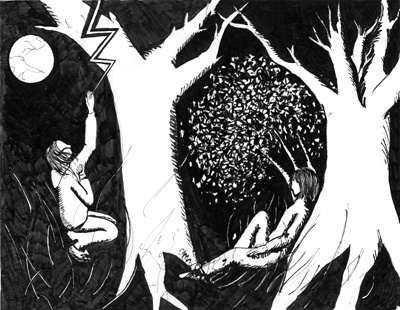 © Blair B., Davis, CA