Who I Am
January 13, 2012
I am not what you see in the outside.
I am not the girl who has everything.
I am not perfect. I'm clumsy and I mess up.
I am not always happy. Sometimes I get so depressed it hurts.
I am not what I appear to be.

I have mood swings that can get dangerous.
I have anger issues that I can't deal with.
I have no idea how to live without someone to hold me up.
I have no experience in life without pain.
I have pain that hurts so bad that can only cry.

I wake up and have to fight a battle all alone.
I wake up and I can't bear to get up and move.
I wake up and pretend to be who I'm not.
I wake up and I can't take the s***, so I play sick.
I wake up and try to hide the pain that hurts me so.

I can't take it anymore.
I can't live one day without pain.
I can't go on without crying one day or another.
I can't stay and fall to pieces.
I can't take life anymore. It hurts too much.

Please take me away.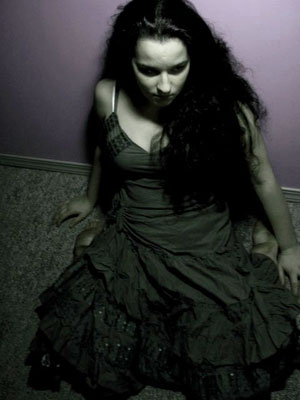 © Brianna D., Everson, WA