One Dance
January 13, 2012
All around, joy and lights.
The music too loud, the lamps to bright.
But everyone is happy, all is good.
There is just one small thing.
It's a terrible pity I can't join in.
I can't enjoy the dance and delight
Because no boy had to fight
For my consent to join in on the fun.
In fact, no boy asked me at all.
Why can't I be the princess that goes to the ball?
Why can't I be the one that makes the men steer
In my direction, shouldn't I be given the chance
To have just one heartfelt slow dance?
And while the boys take all their dates home,
I sit on the bench, sad and alone.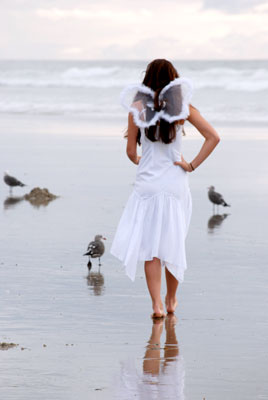 © Junia Z., San Diego, CA