Girls VS Guys
January 14, 2012
See well here's the thing ladies and gents,
I'm not cool enough to rhyme but I think i can get my point across alright?
Women and men two different things
Life goes on without the ring
Guys will be guys but it doesn't mean they stink
We all have our own opinions sure I mean
Girls want the fairytale or at least something that will last
Guys want the same even if it doesn't come across that fast
Girls guys were all the same.
So stop your crying and just live the game.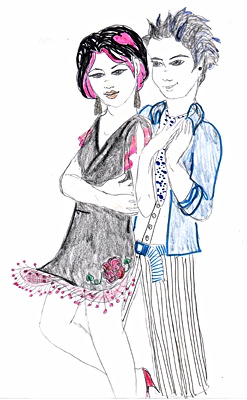 © Liaz M., Vineland, NJ