Moving On
January 8, 2012
Now we're just a rock,
A massive ocean swells around us,
And yet, I still cannot let go,
How deep it is I've got no way to judge,
So I perch, scavenger like,
Still picking hungrily at our remains,
Knowing I should fly,
Let the ocean swallow us,
Land on whatever's next,
Erosion will eventually act,
An unwanted anaesthetic,
Stealing the rock beneath my feet,
Until nothing but sand remains,
That's one hell of an ocean,
To lose a grain of sand in,
So delusional, I hold on still.
I'd be so free without us,
A rock's a heavy weight for any bird,
And ours, I know, will drown me,
A once so needed anchor,
Is pulling me down to the sea bed.
The waves are such skilful thieves,
We're already diminished,
Soon, we'll be abandoned,
Just another bump,
A wave occasionally breaks upon,
A common occurrence in the ocean, I suppose,
Maybe I'll nest a while longer,
My wings are drenched now any way,
I want the waves to break over our rock some more,
It's lonelier without you,
But I need it remember what each wave feels like,
So I'll remember what bump we were,
And why I'll miss it so.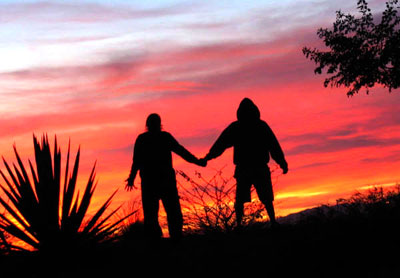 © Rosanna S., Phoenix, AZ