Forgotten Love
January 12, 2012
Wearing a mask.
They share,
Fake names...
Fake history...
Fake laughs...

Deceiving, Deceiving, and Deceiving again-
They search for one another.
They cross paths with each other.
That is the thread of
Destiny that cannot be opposed.

Hearts that are bond together
Yet can never be one.
Only searching for someone to
Accept them as they are.
Losing hope...
Never to be found.

The pain that keeps them going,
Is the pain that crushes them.
Glass through the heart and
Acid in the eyes,
Keep them from finding the other.

Losing themselves.
Losing what they once believed in.
Love that will not come,
Love that is not found.
Buried deep inside.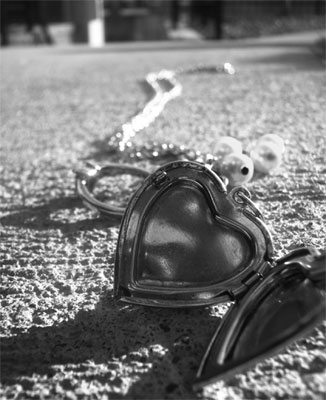 © Francesca Y., Robbinsdale, MN