On the Verge of Boredom
January 15, 2012
A little girl sits at the edge of her room
Alone; she senses her doom.
Eyes stare at her, but she broke the glass,
A painting of her own.

And there goes the little needle,
Going around, again and again,
Searching for its right number.
Why oh why is my life so plain?

The little girl turns back,
gently lifts her great pack
of rectangle paper.
She was destined to become a master.

But the doom comes again
And anxiety filled the entire space.
Yet her eyes are closed,
A sudden bliss comes across her.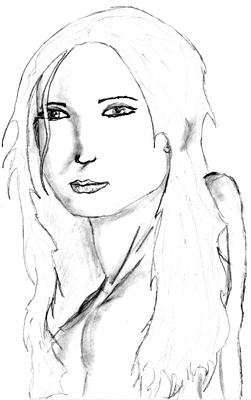 © Nate R., Holiday, FL