the necessity of the madness
January 12, 2012
I.
you miss the ocean
with half-smiles, sea-foam eyes, and
slender fingertips.
seashell hums flow from your tongue,
music without tone or voice:
meaningless arias
from a nonsensical girl
with perilous lips.

II.
you tell tales based on faded
memories that haunt your dreams:
pretty little girls
in white dresses with ribbons
woven in their hair...
the haunting songs of sirens
calling to them from off shore;
waves that crash and burn
pale skin: dark laughter, crazed eyes,
perhaps, you belong.

III.
pack your case of things
that mattered to you once and
pack your heart as well.
girls like you flounder too long
smothered in the finest furs.

IV.
remember later
not to breathe in the faint wind,
breathe out heavy air.
drag your toes in the tide pools
light hair; grim thoughts; rushing wave.

V.
wade until you are
no longer smiles or eyes or
slender fingertips:
wade 'til you are only sea.
Yes, you have missed the ocean.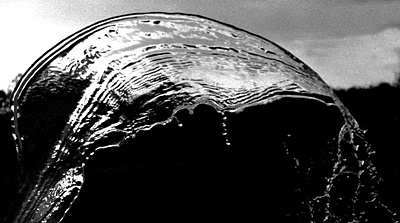 © Kellie S., New London, NH