Sea Glass
December 16, 2011
The Ocean is like Middle School.

The Sea Life is the teachers, keeping everything running.

The Sharks are the principles, are the superintendents, are anyone mean, big, or boss-like.

The actual Water is the popular, normal, important kids.

Anyone different, special, unconventional is the Glass. Shards of Glass dropped where ever, when ever, that somehow get pushed to the shoreline.

The Water rolls, tumbles, smooths the glass, until it gets what it wants, just as anyone popular, normal, important would try to morph a different, special, unconventional kid into what they want; a brain-dead, clone follower, as far away as you can get from independent.

In the end, the Glass is rounded, clouded, and barely recognizable. The Ocean has got what it longed for, only to move on and perform this menacing act over and over and over again, to any Glass that dares to wander into its territory, mercilessly.

The popular Ocean moves as one being, impossible to pick out one personality from another, all the same, nothing to distinguish them as their own being. The shards of Glass, while they may be similar, are one-hundred percent their own being.

So when you go to the Ocean, do you play in the Water...

Or collect Sea Glass?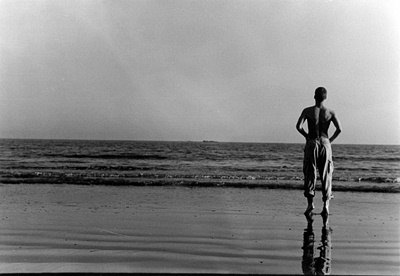 © Alexa S., Marblehead, MA