My Tissue Paper Heart.....
December 21, 2011
I gave you my all.
You ripped apart my heart
Like reproducing tissue paper.
Never stopping.
Just keep ripping.
My heart.
Thin.
Fragile.
Paper.
Why?
No mercy.
I see how it is.
Life is tough.
And you're the cause.
You're the flame.
I'm the moth.
You keep burning me
Until there's nothing left.
Nothing but a thin trail of smoke
The smoke of things that could have been
You. And Me.
But now I'm gone.
Just a puddle
I've learned things.
Waiting for you
Gets me no where
Dreaming about you
Gets me hopes
That instantly gets crushed
Chasing shadows
Proves nothing
Once you think you're close
They disappear
That brings me back to square one
Dreaming.
Dreaming of Happiness
Dreaming of Love
Dreaming of the life I wish I had
Dreaming
Of you.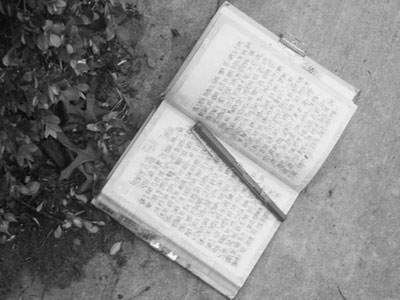 © Quinn B., Lubbock, TX