Shining Light
December 21, 2011
They say it's only 235 miles
But it feels like a million.
They tell me it's only 3 days
But the time moves in years.

I miss your smile
And how it brightens up my day.
I miss your arms around me
and the way you hold me tight.

You're the one I think of before I go to sleep
The one I dream of.
You're on my mind the instant I wake up,
And stay there through the day.

I try to keep my head up
but it's so hard to miss you like this.
It's so painful to think of you
Because I yearn for your presence.

I know I'll see you soon.
In a few long days.
But, in pain, I still miss you
You're my only shining light.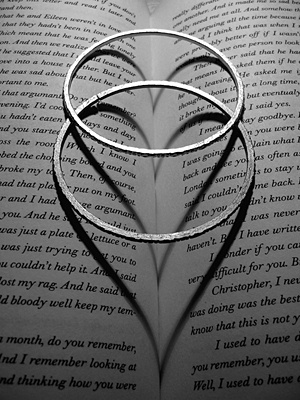 © Julia K., Old Tappan, NJ