Just Sometimes
December 21, 2011
Sometimes I wish I could
Blend my skin and no longer have the evidence
Of tainted ink.

Sometimes I wish my sinful eyes could be beautiful
My polluted lips be desirable
My dirtied skin be cleansed.

Sometimes I imagine myself without stain;
My life has no limitations because of bigotry
I don't feel embarrassment for an unholy minority.

Sometimes I want to change the image of my existence,
Reform myself to match the rest of the puzzle
Twist and rotate myself to fit the bigger picture.

Sometimes it feels that being African supersedes being half American;
Pale faces don't understand how my life can be
They think of me as a mystery—a question to be solved and forgotten.

Sometimes I'm angry with my Father.
He made us defective, burned us with sin;
Created us of ignorance and others of arrogance.

Sometimes I cry at night, before my mother comes to bed,
Before she holds me and lets me know it doesn't matter to everyone,
Just the people who want to feel strength through weakness.

Sometimes I see the almond shape of my eyes
And the pouted slope of my lips
And I feel love.

Sometimes I listen to the whisper in my voice
And watch the curve of my cheek
And I taste beauty build on the back of my tongue like
Sweet bile, a delicious illness.

I am an African American teenager,
Born of toasted mystery, secrets of innocence and
Love hidden in the depths of my caramel complexion so

Sometimes I wish I could
Share our secret and revel in supposed unity
With those who can't understand my complexity.

But just sometimes.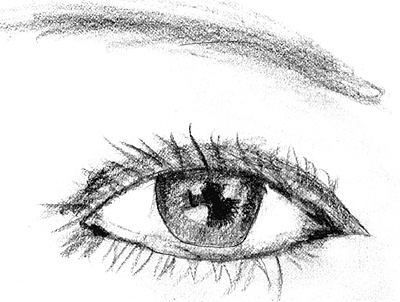 © Natalie D., Fanwood, NJ