you have that sparkle in your eye
January 17, 2012
You have that sparkle in your eye
That makes me fall in love
It almost seems like
You were sent from above
When you put your arms around me
There's nowhere I'd rather be
You put butterflies in my stomach
And a smile on my face
You make my heart race
I look up to you, literally
And there is no one I'd rather be looking at
You make my heart melt when you speak
You light up my world
Before I met you
I never knew what it was like
To look at someone
And smile for no reason.
I've looked at everyone
And never found anyone
Until I looked at you.
There's nothing left to say
But I love you.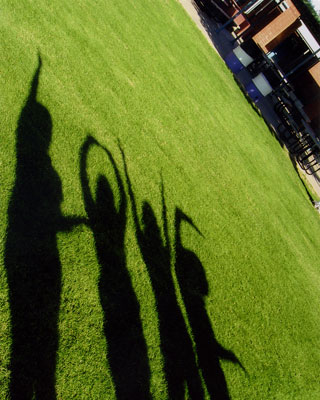 © Lindsay - Elese G., Phoenix, AZ