Of Life and Death, Trust and Fail
December 4, 2011
Bright room, full of light
Fueling on my inner fight
You did this, you did that,
It's way too late to take it back
You hurt him bad, with all your scars,
You're causing your world to fall apart!
Lost your brother, almost lost your man,
love, lust, and last go hand in hand
You feel for his lies, you thought he cared,
Now through all his torture, you have barred
You couldn't live without him, you had to have him there,
When he didn't deserve your love, you shouldn't have shared!
Shut up! I get it! I f*cked up my life!
And now, my world, it's filled with strife,
My heart aches from scratches
My arm burns like ashes,
As my mind and soul burn away,
I have to live through another day
Move on, it's over, you lost him for good,
Though to get him back, you wish you could.
But too bad, too late, just let him go,
Try not to let all your pain show
Put on the mask, dormant for so long,
And sing out your favorite, deadly song.
Like Romeo and Juliet, kept apart,
Two shattered halves of a broken, bleeding heart
Yet no romance exists, strictly flirting,
'Cept now he's gone, left while I'm hurting
Though he is not to blame, though this is all my fault,
My breathing is hitching, my mind in a halt.
Love something, set it free
Dosen't come back, not ment to be,
If it comes back, love it forever,
Forever As Long As We Are Together?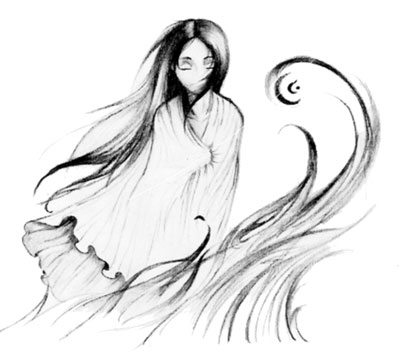 © Anna Y., Hernando, MS