<3Love<3
December 20, 2011
Love isn't just an emotion.
It is power.
Passion.
Strength.
Understanding.
That burning sensation you feel in your stomach when you talk or are together.
How light you feel with you think of each other.
Being inseperable.
In a daze.
Only telling the truth to one another.
Spacing off.
Not caring what people say to you or about you if its negative.
Trust.
Walking on cloud nine.
Being an adrenaline junkie.
Being in heaven.
Loving and being in love is the different but also the same.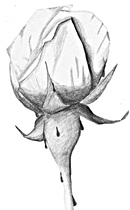 © Elaine S., Phoenix, AZ