Crayons
January 16, 2012
A day blends into night,
and another after that.
Rainwater eyes that glimmer subtly
Falling together in a
sunset orange Autumn.

Dabbling in colors
seems to end in head ache.

Crisp, clean, cream paper hearts
placed upon sleeves
so high up in that lilac cloud bank.
Up on a canvas painting
the stars coming out, the sun going down.

Quite often
paper hearts crumple easily.

Sitting under the sleepy tree
the one who's starting to lose his leaves.
Falling to the emerald ground,
slowly tumbling towards us,
in humorous little pirouettes.

We lie and watch the little leaves,
they aren't so different from our pitter-patter hearts.

As the Autumn turns to Winter,
and the jet-black night leaves,
the sun shines light on a new reality.

The all-too-true reality that
all things come to and end.

Life's a box of crayons
and the colors change all the time.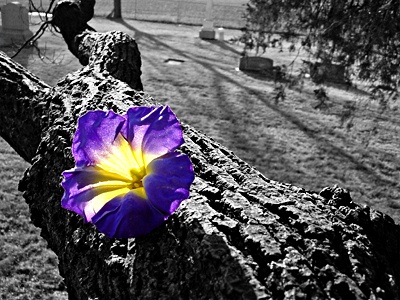 © Greg K., New Lenox, IL