Current
December 2, 2011
Warm breath, and cigarettes
Light a lighter and be my match.
I want to kiss the stale air reminding
Me of times when you were there.
But now all I can smell is the hollow
Air hint of your breath that once was
Upon my fragile lips.

The foggy air has once made it clear.
I'll say it again and this time make it
Stand still.

Wasted time,
Wasted breath,
Remind of the times I wish
I was here.
Remind of the blissful life that
Once stood still.

Calm, quiet, lack of words.
I'll write myself a reminder so I'll Never end up like you.

Close your eyes quick,
This could all be a dream.
A dream in which you wish to
Never see the light of a smile again.

But as these shattered eyes appear
To be open they see nothing but
Darkness, loss of color.

You see, you were the color that once Lit up my vision. And now that you're Six feet under I lay here with one Decision.

As that smoke arises from your lips. And the heat lights up the surface.. I'll know better than to end up like You.

I'll learn from your mistakes.
And cherish all the memories you
Gave me.

Or I could take that one inhale
And know I'm hooked up for an enthralling
Addiction.

11:29

Forgive me.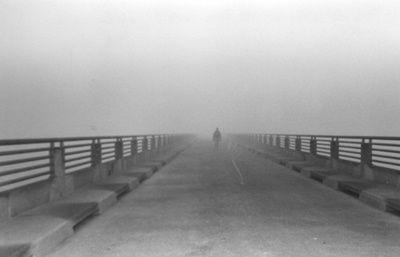 © Becky G., Westerville, OH